The sixth season of the Statistics Competition begins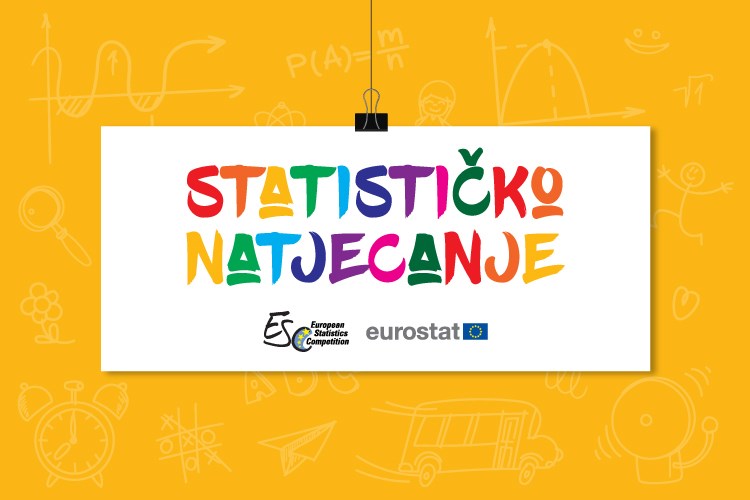 You can apply until 13 January 2023
The arrival of autumn and the first colder days in the statistical world means only one thing – the beginning of another round of the Statistical Competition! The sixth season started on 21 November 2022, when applications officially opened and you can decide to participate until 13 January 2023.
The rules remain the same. All students attending any regular secondary school can apply. They will test their knowledge of statistics gathered in teams that can consist of one to three students, classified in one of the two categories – category A, if they attend the 3rd and 4th grade of secondary school, or category B, if they attend the 1st and 2nd grade of secondary school. In order for everything to work in the teams, a teacher – mentor will keep a watchful eye on them, and every team must have a mentor who will help them solve their tasks.
The path to the throne will be challenging, but with a good teamwork, surmountable. In the first round of the competition, students will solve exams with questions on general knowledge of statistics, use of sources of official statistics, and understanding of a statistical text. Those who qualify for the second round of the competition will have a slightly more demanding task, which is to analyse data from a statistical survey and make a presentation.
In addition to the fact that the winners, i.e. the finalists, will have the opportunity to compete with young Europeans in the European phase of the competition, additional motivation to get down to business are valuable awards, which, in addition to the Croatian Bureau of Statistics, are sponsored by the competition's partners − the University Computing Centre of the University of Zagreb, OTP and Decathlon.
We invite all "veterans" of the competition to join us this season as well, and for those of you who are still thinking about whether you should join this project, which in its five years of existence has gathered more than 7 000 students and teachers from more than 250 secondary schools all over Croatia, we have only one question – what are you waiting for?
News